Intellectual Freedom: What Library Friends, Trustees, and Foundations Need to Know
Presented Live: December 11, 2019
---

---
Kristin Pekoll, assistant director, ALA's Office for Intellectual Freedom, will discuss what library Trustees, Friends, and Foundations need to know to defend intellectual freedom throughout the library. Learn what the role of your group should be in the event of a program or material challenge, and how to support your library.
---
Presenter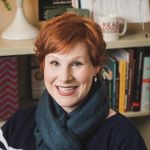 Kristin Pekoll is Assistant Director of the American Library Association's Office for Intellectual Freedom (OIF). She is dedicated to promoting the right to read and providing education about intellectual freedom and the First Amendment. She is the author of "Beyond Banned Books: Defending Intellectual Freedom throughout Your Library" published by ALA Editions in 2019. http://bit.do/pekoll. Kristin shines a light on current challenges in libraries and schools and advocates for access to information through blogs, social media and presentations. As a former public librarian, she is most passionate about supporting teachers and librarians on the front lines. You can reach her on Twitter @kpekoll or email [email protected]
---
About Monthly Member Forums

United for Libraries members are invited to a monthly member forum on the second Wednesday of each month at 2 pm eastern. All sessions will be recorded and posted in the members' only area of the United for Libraries website. Each month we'll feature a hot topic of interest to Trustees, Friends, and/or Foundations. A guest speaker will share highlights and information about the month's topic, followed by a Q&A with the speaker. At the half-hour mark, the format will switch to an open discussion among webinar participants. Sessions are open to all personal and group members of United for Libraries.