What's Your E? The E's of Libraries
Presented Live: September 24, 2019
---
You know that your library is vital to your community, but how do you communicate its importance to elected officials, community leaders, funders, and other key stakeholders? How can you talk about what your library does using their language? Learn how to use The E's of Libraries® – Education, Employment, Entrepreneurship, Empowerment, and Engagement – to demonstrate why your library is essential. United for Libraries Board Member Alan Fishel will discuss the concept of The E's of Libraries® and how to overcome the "reality-perception" gap that comes with library advocacy.
Paula Miller, executive director of the Baltimore County (Md.) Public Library, will discuss how her library uses The E's of Libraries®, and how it was used for Maryland Library Legislative Day. Charity Tyler, executive director of the Cedar Rapids (Iowa) Public Library Foundation, will discuss how to apply the E's to your library and Foundation.
---
Presenters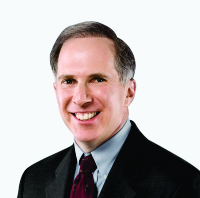 Alan Fishel is a partner at the law firm of Arent Fox and leads the firm's Communications & Technology group. He has represented ALA on many matters, including at the Federal Communications Commission with regard to the proceeding under which the FCC increased the size of the E-rate fund by more than $1 billion annually. Alan also serves on the United for Libraries board, and he is the chair of The E's of Libraries® Task Force. In addition, Alan frequently provides training on a variety of topics, including with respect to how to improve your advocacy and negotiation skills.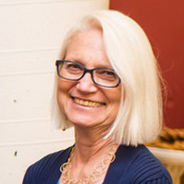 Paula Miller is the Director of Baltimore County Public Library. Her career includes serving as Director/Administrator in four states – Pikes Peak Library District (CO), Westlake Porter Public Library (OH), Eastern Shore Regional Library (MD), and Dover Public Library (DE). She sees and promotes the library as "an instrument of democracy" that bridges the economic and digital divide; that provides opportunities, resources, and gracious space to all; and that facilitates public engagement and community-building.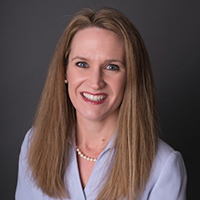 Charity Tyler was named Executive Director for the Cedar Rapids (IA) Public Library Foundation in May 2015. Over the last four years, she has led the transition from capital to annual giving focus, creating policies and improving governance structures to support a renewed planned giving effort while launching a new Foundation-funded program: Dolly Parton's Imagination Library. She currently serves on governing boards for the Eastern Iowa Planned Giving Council, United for Libraries, the Cedar Rapids Metro Economic Alliance, and Horizons: A Family Service Agency. Her past community leadership roles include Junior League of Cedar Rapids, American Red Cross, Ladies Titan Tire Challenge (on the LPGA's Symetra Tour), Cedar Rapids Long Term Planning Commission, and the Cedar Rapids Board of Ethics.