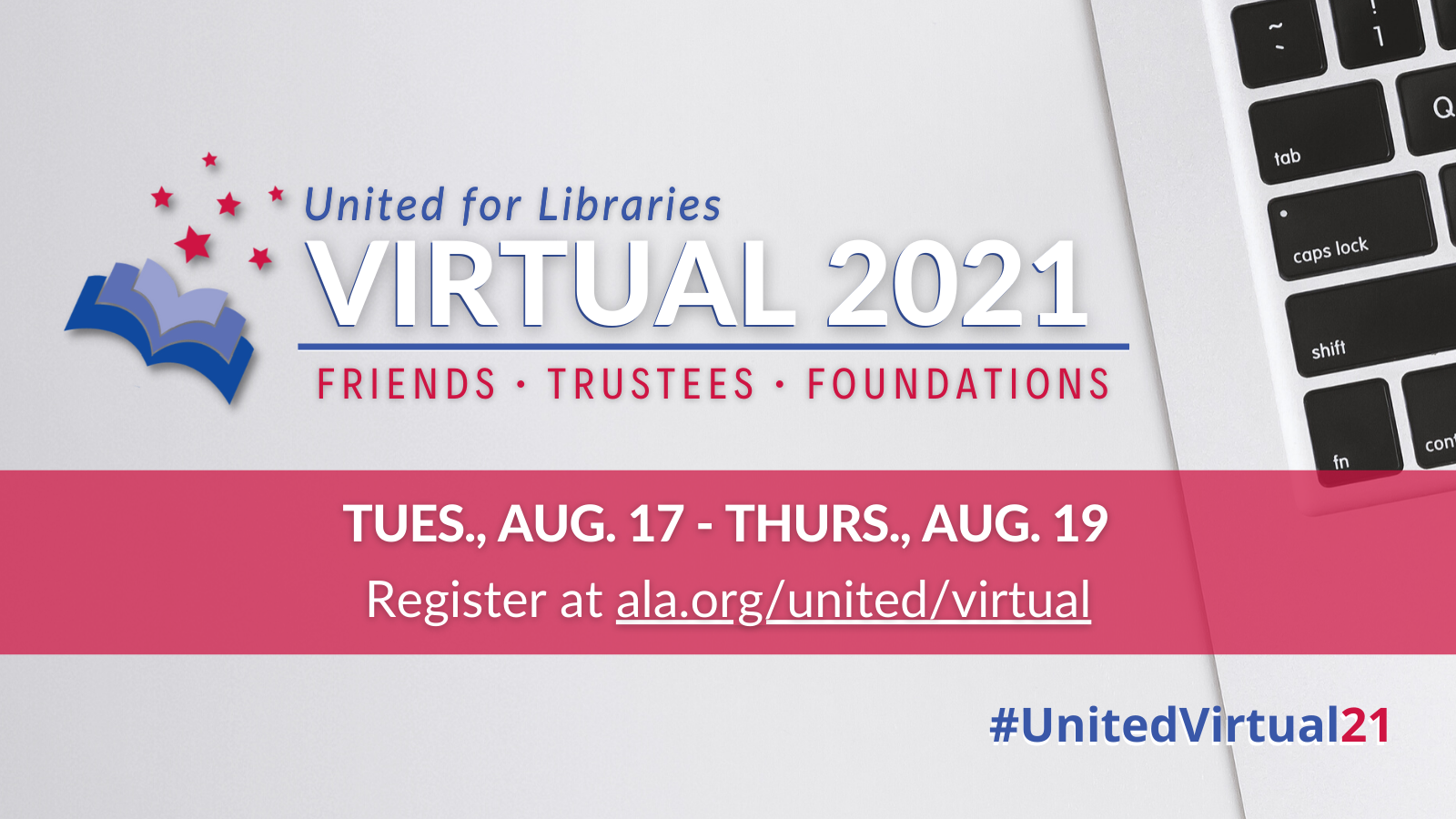 United for Libraries Virtual: Trustees – Friends – Foundations
Dates: August 17-19, 2021
This interactive three-day virtual event will feature expert speakers on current topics facing library Trustees, Friends, Foundations, and staff who work with them.
Participate in live Q&A sessions with presenters.
Network with colleagues across the country in roundtable discussions.
Enjoy exclusive access to keynote speakers and authors.
Receive a certificate of attendance (for live participation or on-demand viewing).
NOTE: New dates. Original posted dates were August 3-5, 2021. This event is now scheduled for August 17-19, 2021.
Registration
Registration includes three days of programs and speakers with 12 months of on-demand access to recordings. Rates as low as $69 per person or $199 per group of 2-5 people for United for Libraries members. Register online, by phone, or request an invoice.
Schedule
Check out the schedule of programs by day.
United for Libraries is a national network of enthusiastic library supporters who believe in the importance of libraries as the social and intellectual centers of communities and campuses. No one has a stronger voice for libraries than those who use them, raise money for them, and govern them. By uniting these voices, library supporters everywhere will become a real force to be reckoned with at the local, state, and national levels.
The mission of United for Libraries is to support those who govern, promote, advocate, and fundraise for all types of libraries.