National Library Legislative Day: How Trustees, Friends, and Foundations Can Get Involved
March 11, 2020, 2:00 pm eastern
---

---
Emily Wagner, Deputy Director of Advocacy Communications, ALA's Public Policy and Advocacy Office, will discuss what we can we expect in 2020 for library policy and funding. Hear about the latest library advocacy issues as the country heads to the polls for a momentously important election. Learn about National Library Legislative Day, a two-day educational event where attendees learn from policy experts and raise awareness among federal legislators about how and why libraries are vital to communities across America. Deborah Doyle, chair of the United for Libraries Legislative Committee will give tips for advocates, and share her experiences meeting with legislators and advocating for libraries.
---
Presenters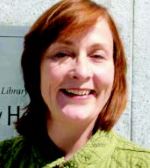 Deborah Doyle, MLIS, is chair of the United for Libraries Legislative Committee, She currently serves as vice chair of the Sonoma County (Calif.) Public Library Commission and president of California Public Library Advocates.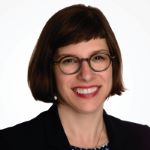 Emily Wagner, Deputy Director of Advocacy Communications, directs communications supporting ALA's advocacy and policy work, including creation, strategy, and management of web and digital content. Before joining ALA in 2017, Emily worked at Catholic University and The Pew Charitable Trusts. She earned a bachelor's degree from Mount Holyoke College in Massachusetts and a master's in library and information science from Catholic University in Washington, DC.
---
About Monthly Member Forums
United for Libraries members are invited to a monthly member forum on the second Wednesday of each month at 2 pm eastern. All sessions will be recorded and posted in the members' only area of the United for Libraries website. Each month we'll feature a hot topic of interest to Trustees, Friends, and/or Foundations. A guest speaker will share highlights and information about the month's topic, followed by a Q&A with the speaker. At the half-hour mark, the format will switch to an open discussion among webinar participants. Sessions are open to all personal and group members of United for Libraries.